FacePlants 2015 Sale Times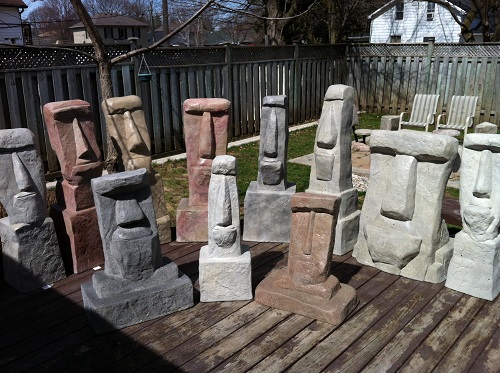 Spring & Summer come and shop for FacePlants and large garden statues:

NOW OPEN!
Saturday & Sunday Weekly
10am - 4pm
18 Wellington Street
Paris, Ontario, N3L1S6
(30 Minutes west of Hamilton)
905-920-6884
1-888-818-7665


FacePlants Vendor Show Schedule
No travelling shows are scheduled at this time - come and visit us at our location in Paris Ontairo.



The 154th Paris Fair
August 30 - September 3, 2012
APPLICATION APPROVED
We really hope to attend this event since it is in our backyard. It would be a great opportunity to meet other local people in the town that we live in since we are brand new to the area!


Winona Peach Festival
August 24-26, 2012
Please note that we will NOT be attending this event. We were advised by a representative of the Winona Peach Festival to try applying in January 2013 to be considered for next years event.


Dundas Cactus Festival
August 17-19, 2012
We are very excited to be a part of this huge festival in Dundas. This is going to be a big show and we plan to attend in full force with a large selection of FacePlants but also larger rock sculptures as well. You don't want to miss this one!

Friday August 17, 2012 6:00pm-10:30pm
Saturday August 18, 2012 10:00am-10:00pm
Sunday August 19, 2012 10:00am-4:00pm

All activities take place in downtown Dundas.


Harbour Days Oakville
August 18 & 19, 2012
Faceplants will be at the Harbour Days festival in Oakville Ontario. Hope the weather will be good for this weekend - it should be fun! This booth will be run by Ivan and Beth who are both designers here at FacePlants. This is our first show in the Oakville area where we have been informed we will be very popular so come out and check out the FacePlants!

Saturday August 18, 2012 11:00am-8:00pm
Sunday August 19, 2012 11:00-8:00pm


All festival activities will be taking place in the Bronte Heritage Waterfront Park 2368 Lakeshore Rd. W. Oakville, ON L6L 1H5


Friendship Festival Hamilton
August 10-12, 2012
This is a BIG event. Over 250,000 people over the course of one weekend in Hamilton Ontario at the Ancaster Fairgrounds and we plan to be there in full force with a selection of our larger statues and sculptures in addition to the small FacePlants of course.

Well, the festival happened...kind of. Go to our FacePlants Facebook page to see the photos of what happened this weekend.


Cambridge Mill Race Folk Festival
August 3-5, 2012
Come see us at the Mill Race Folk Festival in Cambridge Ontario where we will be Friday, Saturday and Sunday selling FacePlants garden statues.


Simcoe Ice Cream Festival
July 28-29, 2012
See us at the ice cream festival in Simcoe Ontario the last weekend in July where we will have our "new & improved" FacePlants booth!


Home County Music & Art Festival
July 20-22, 2012
London Ontario hosted a huge event with incredible music and art vendors. We had an excellent time right next to center stage and enjoyed the entire weekend.

As this was our first time to this festival we did not fully realize what we were getting into. This would have been the perfect venue for our larger sculpture art to sell however we brought only smaller FacePlants to the show. What larger garden planters we did bring sold out...again.


Cambridge One Day Craft Sale
Saturday July 7, 2012
Visit us this Saturday in Cambridge Ontario for great deals on FacePlants and also larger garden statues.



Fort Erie Friendship Festival
June 29 - July 2, 2012
Our first show ever was an incredible success in Fort Erie where we sold out of almost everything that we brought with us. Two separate 4 hour round trips were taken back to our studio to pick up additional product throughout the weekend, of which we also sold out!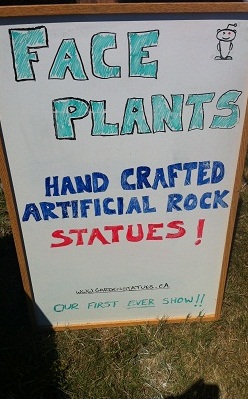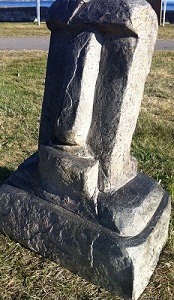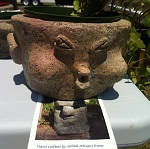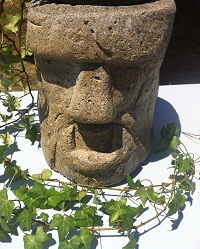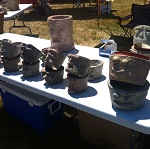 Thank you to the event co-coordinators and to all of the incredible patrons that bought our products and offered kind words about our FacePlants. We love these little statues also but were unprepared for the floods of compliments that we received - Thank you so much!